STOP DUMPING TOXIC ASHES IN PEÑUELAS PUERTO RICO *Special English Edition*
$

22.00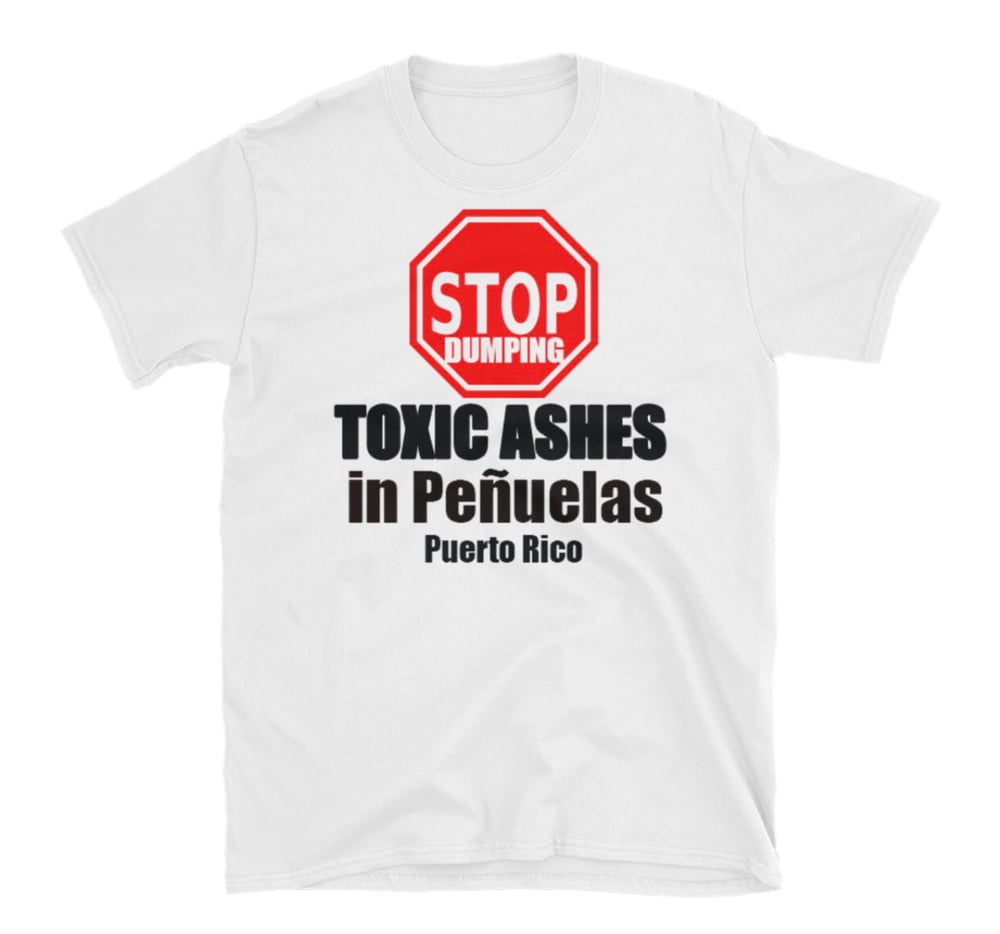 Now YOU can be part of the historic movement to end toxic ash dumping in Puerto Rico. Show your support by wearing your shirt in solidarity and help raise awareness in your community TODAY!
100% of the proceeds go to supporting our work in Puerto Rico. This allows us to provide additional resources to the causes and partner projects we support in Puerto Rico, and to continually develop and improve our sustainable tourism and volunteer programs.
ABOUT THE DESIGN:
This *Special English Version* tee was developed by Art Culture NYC EXCLUSIVELY for THE 2016 Puerto Rican Day Parade, as part of Vive Borikén's campaign to raise awareness among English speaking Puerto Ricans, for the brave group of people blocking the dumping of toxic ashes in their town of Peñuelas, Puerto Rico.
PLEASE NOTE:
Vive Borikén joined the camp in Peñuelas in May 2016 and continually provides support and resources to the Camp in a variety of ways. A portion of the proceeds will be donated directly to Camp in Peñuelas for day-to-day expenses.